Modern and Antique Guns, Ammunition, Knives, & Military



Winter Number: 1-727-954-5839
Home Number: 1-705-887-6817
Cell Number: 1-705-454-8177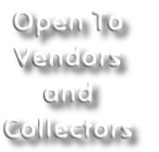 Come and enjoy a day of antique and modern guns at a Gun Show in Central Ontario.
The gun shows in Ontario are open to collectors, vendors and the public.
For those who are looking to reserve a table use the entry forms below or give us a call.
Thanks in advance to all the vendor s and collectors that make each show possible!
Click The Show For More Information
Fenelon Falls Community Centre
Incorporated with the gun show, will be some fishing vendors and collectors.
2013 Gun Show Dates in Ontario